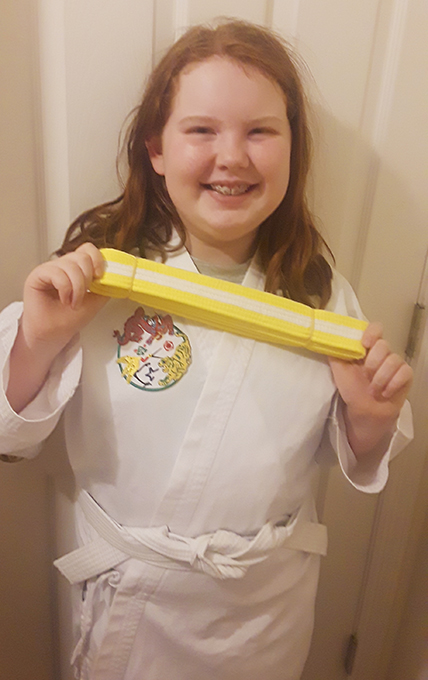 Kasara Skipping Forward Through Her Karate Belts
What did you do?
I skipped my solid yellow belt and received my yellow belt with a white stripe in Karate.
What organization recognized the achievement?
ActivStars
How did homeschooling help you achieve your goal?
Homeschooling gives me the chance to work at my own pace, so I am now able to do more activities when my work is completed.
What are your interests?
I'm interested in Irish Dancing, Swimming, Golf and Karate.
What are you inspired to do with your life?
I love God's creatures and one day I want to be a veterinarian.
What are your favorite subjects and why?
I love Chemistry and History. I drove my mom nuts all year with "Did you know…?"
The photo was taken at our house