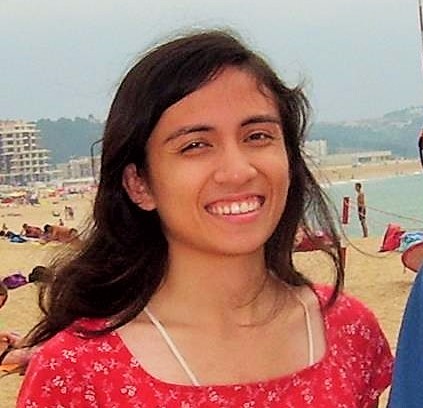 Mary Completes Senior Thesis in Music
My name is Mary. I have been the choir director of the Sts. Peter and Paul Church Schola in Wilmington, CA, since I was 14 years old. At Sts. Peter and Paul, I train children in singing hymns for the children's choir and adults in Gregorian Chant and polyphony. As a member of the Church Music Association of America, I have attended the annual CMAA Sacred Music Coloquium twice. I am also a member of the Marian Catechist Apostolate and the Fatima Family Apostolate.
I was a student of Seton Home Study School from pre-K to 12th grade, and graduated with a 4.0 average in 2010. Currently, I am in the Honors Program of California State University, Long Beach, where I am studying Music Performance with a concentration in Piano. I have consistently been on the President's List and am a Summa Cum Laude candidate for graduation in May 2014.
In fulfillment of the Honor's Program requirements, I recently completed my senior thesis in music history, entitled, "Performance Practice of Polyphony at Notre Dame Cathedral in Twelfth-Century Paris." At my senior recital on May 8, I plan to perform the following piano pieces: 1) J.S. Bach: English Suite No. 1 in A major, 2) L.V. Beethoven: Piano Sonata No. 28 in A major, Op. 101, 3) F. Chopin: Ballade No. 1 in G minor, and 4) C. Debussy: Preludes, Book 1, No. 5, "The Hills of Anacapri."
Looking back, I know that the knowledge and values, which I received from the faith-centered curriculum of Seton, have helped me to keep my Catholic faith to this day. Additionally, Seton gave me skills that are crucial for higher education: critical thinking, analyzation, writing, and independent study. As a high school student, I had the free time necessary to hone my musician's skills thanks to the flexible schedule of home schooling.
After graduation, I plan to continue teaching piano and choir and to pursue graduate studies in musicology.