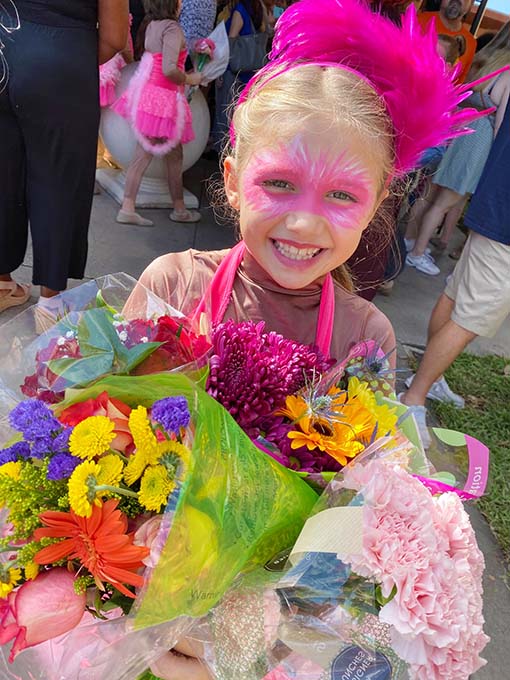 Eastyn in Theatre Cast of Frozen, Lion King
I was cast in Disney's Lion King Jr at the Lakeland Community Theatre and was cast in Disney's Frozen at the Winter Haven Community Theatre (Frozen was postponed to April 2021 because of COVID)
How did homeschooling help you achieve your goal?
I was able to have a flexible schedule and attend all rehearsals without missing any school.
What are your interests?
Dancing, Acting, Theatre, and Art
What are you inspired to do with your life?
I want to perform on stage or on television.
What are your favorite subjects and why?
Art and Science. I love to be creative and I love completing science experiments and projects.
The photo was taken at Lakeland Community Theatre.