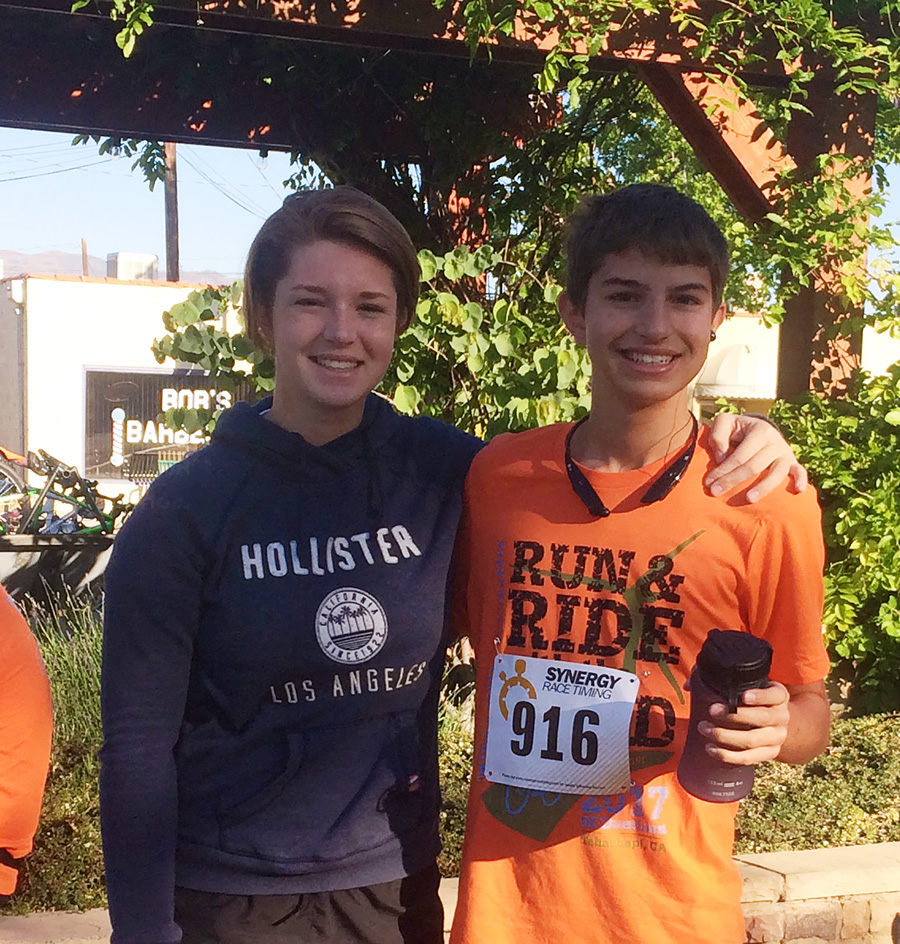 John places 8th in Running Competition
I live in Tehachapi, CA, and I participated in the Run and Ride with the Wind 5-K and Duathlon, in the 5K portion.
I placed 8th overall, and 1st in my age group. My time was 26 minutes and 36 seconds.
What organization recognized the achievement?
Tehachapi Valley Recreation & Park District (TVRPD)
How did homeschooling help you achieve your goal?
Instead of getting up and rushing to the bus stop, I get up and enjoy a run every morning before it gets too hot. It is a great way to start the day, I get to appreciate creation all around me. When I am running I feel free.
What are your interests?
I enjoy swim team, running, Math, Godzilla movies, comics and video games.
What are you inspired to do with your life?
Laudate Si has inspired me to become a scientist. Specifically, I am interested in biological sciences. I am concerned that decisions that are made with short term financial considerations in mind, are harming the earth, our common home. For example, pesticide use is causing pollinator populations to crash.
This will have a direct impact on food supply for human populations. On the other hand, farmers need reliable ways to control pests. I want to use my education to find solutions to these kinds of issues.
What are your favorite subjects and why?
My favorite subjects are Math, Science and History. It is hard to explain why I like Math so much, it has been my favorite subject ever since I could remember.
Maybe it is because I like solving a problem. I also like Math because it is not ambiguous, there is always a right answer if you study hard enough.
Finally, Science and History are two ways of understanding the world we live in.