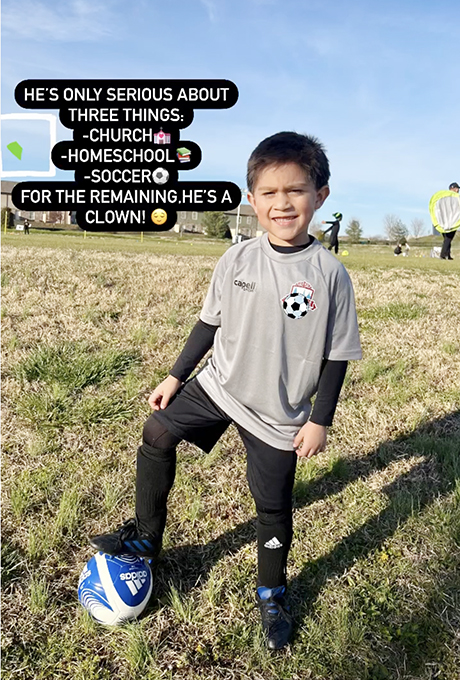 Lucas has a Passion for Soccer
I am a soccer superstar! I love practicing, training, and learning new soccer skills in my free time. Not only do I play soccer, but I am also learning to play the guitar.
What organization recognized the achievement?
Clarksville Soccer Club
How did homeschooling help you achieve your goal?
My Mom and Dad support my passion for soccer. I practice twice a week.
What are your interests?
I am a bilingual six-year-old who aspires to play the guitar for Jesus, play competitive soccer, and continue to thrive in my homeschooling journey.
What are you inspired to do with your life?
Grow up to be a faith-filled gentleman—show kindness to the world and spread the gospel. Besides that, I've changed my mind about my career a couple of times. As of now, I want to be a firefighter.
What are your favorite subjects and why?
Math, because it comes easy. Art because I enjoy drawing and coloring. Science because I enjoy the time with Dad making projects and music because I want to play for the Lord.
The photo was taken at the soccer field before training.