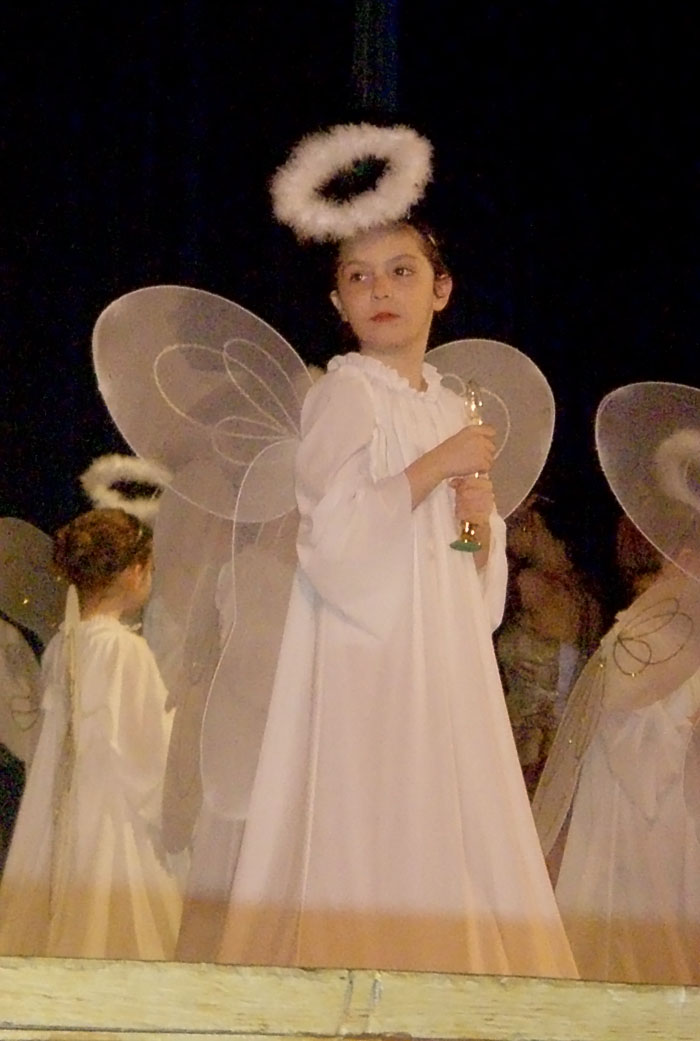 Anna Debuts as Angel in 'The Nutcracker' Ballet
Anna Frances made her debut as an angel in "The Nutcracker" ballet as performed on stage by her ballet school, "The Center for Dance Education".
The photo was taken onstage during her dress rehearsal on December 6, 2014.
Homeschooling gives Anna Frances the flexibility to adjust her courses so that she is not tired when it comes time to attend her ballet classes.