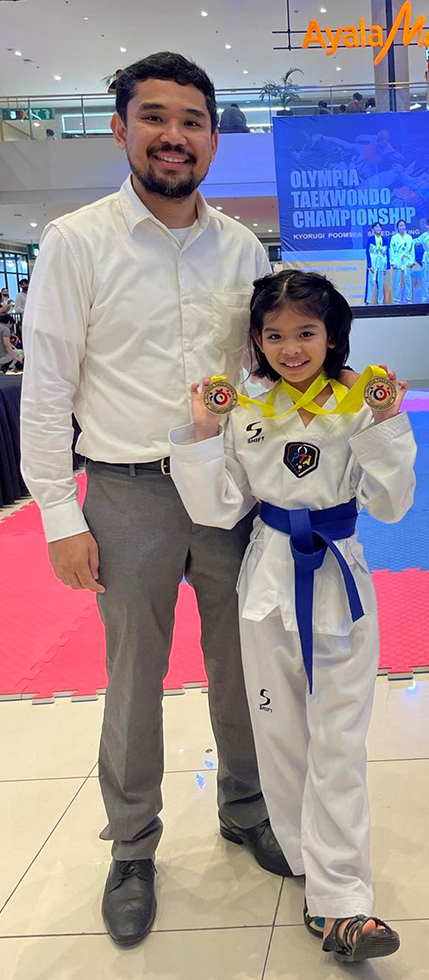 Ami is Inspired to Compete
What did you do?
I joined two competitions for taekwondo: Poomsae and Speed Kicking.
What organization recognized the achievement?
Olympia under the Philippine Taekwondo Association.
How did homeschooling help you achieve your goal?
Well, because of homeschooling, I have time for my taekwondo sessions.
What are your interests?
I love to read, paint, and do taekwondo.
What are you inspired to do with your life?
I am inspired to be a scientist, nun, artist, and black belt.
What are your favorite subjects and why?
My favorite subject is Science because of all the experiments.
The photo of me and my Dad was taken at Ayala Malls Feliz, Marikina.