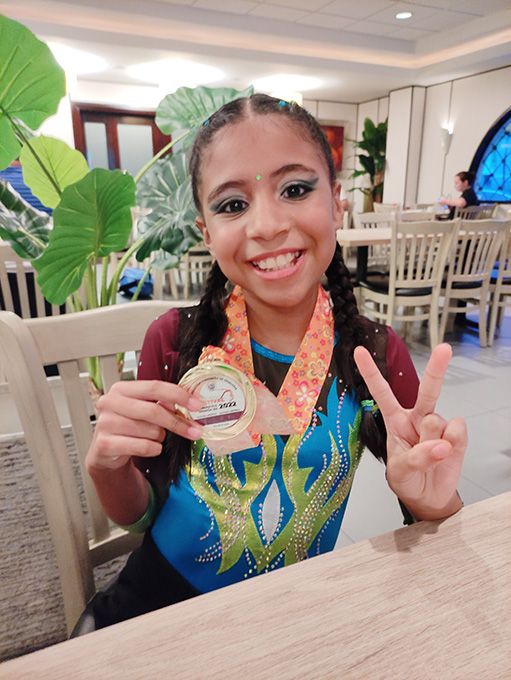 Gymnast Anna Wins Gold in Panama
Seton Fifth Grader Anna lives in Panama and won her first gold medal in Gymnastic Competency.
How did homeschooling help you achieve your goal?
Having the time to train and practice helped Anna achieve this vital part of her education.
What are your interests?
To graduate and be the best in all she does as a Catholic student and in her life.