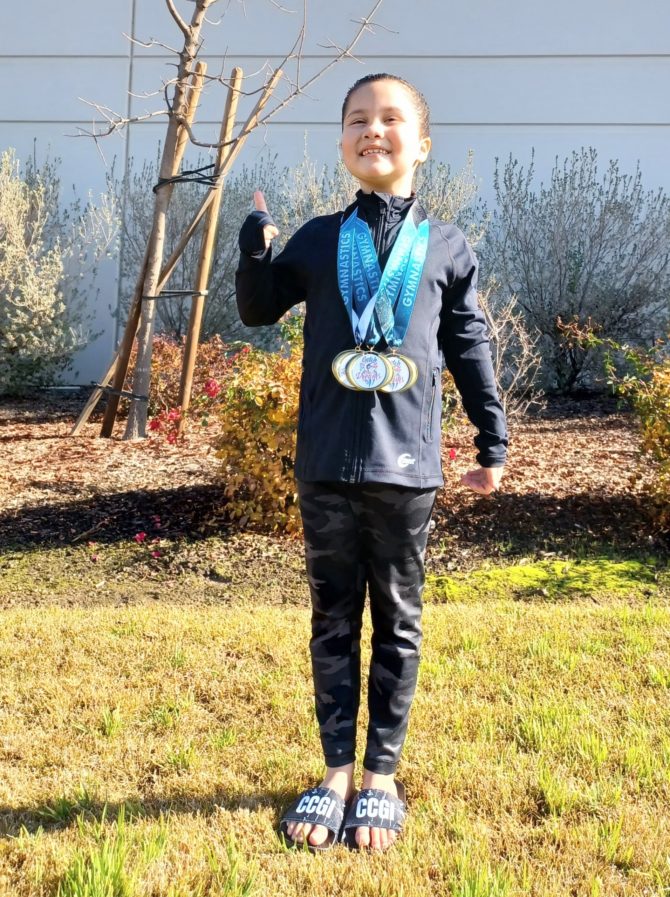 Hazel Excels at Gymnastics
Hazel joined a gymnastics team during the summer, and after 6 months of training, in her first year of competition, she won 3 medals at her first meet ever!
What organization recognized the achievement?
V Force Gymnastics
How did homeschooling help you achieve your goal?
It allows flexibility and extra time to practice.
What are your interests?
Hazel loves to dance, gymnastics, and learn how to read.
What are you inspired to do with your life?
One day Hazel wants to be a doctor to help others in need and to visit different parts of the world!
What are your favorite subjects and why?
Hazel loves phonics!