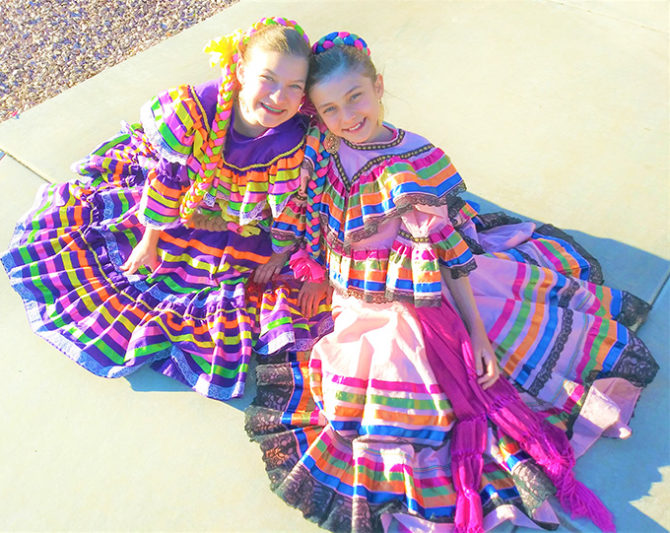 Anderson Sisters Dance for the Sick and Elderly
What did you do?
The Anderson Sisters – along with their cousins, who are also homeschooled, dance for the sick and elderly.
How did homeschooling help you achieve your goal?
The flexibility of their schedule allows for them to have practice time and perform.
What are your interests?
Anne Genevieve enjoys reading, reading, and more reading! While Bernadette enjoys crafting! Both girls like to play outside.
What are you inspired to do with your life?
Anne Genevieve would one day like to own a ranch. Bernadette would like to be a teacher.
What are your favorite subjects and why?
Anne Genevieve's favorite subjects are History and Literature. Bernadette's favorite subject is Math and Handwriting.
In the photo: Anne Genevieve is on the left in purple. Bernadette is on the right in pink.