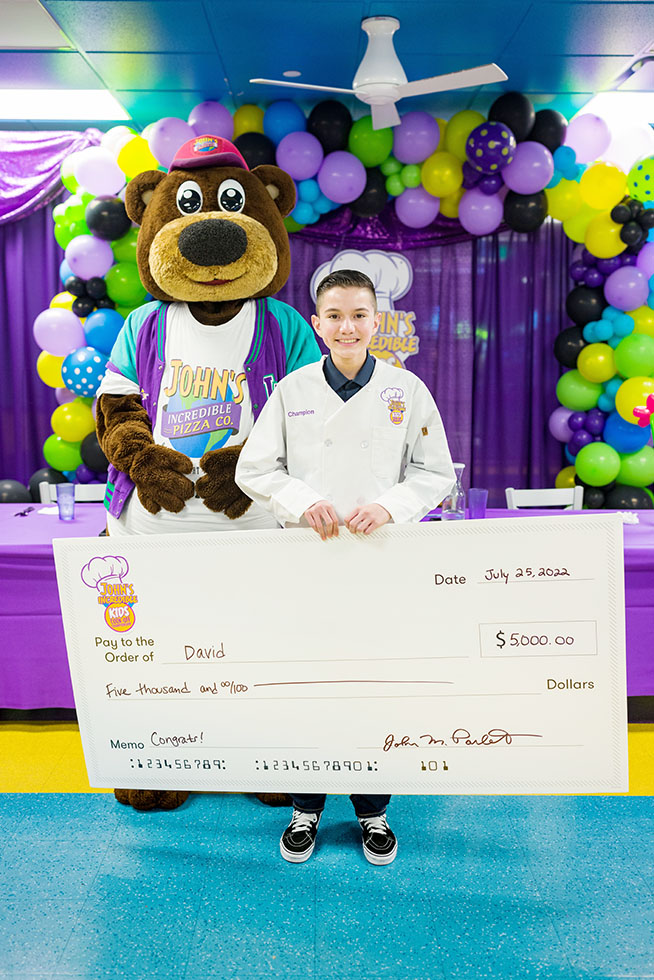 David Wins Incredible Kids Cook-Off!
I sometimes cooked salmon for my mom, and I was pretty good at it. One day, I saw an email about the competition on my mom's phone. I showed my mom and joked, "I could be in this competition." The next thing I knew, I was submitted to the competition. After that, I practiced making my main dish and rehearsed talking to the news. On the day of the cook-off, I prevailed!
I won first prize in the annual John's Incredible Kids Cook-Off!
What organization recognized the achievement?
John's Incredible Pizza Co.
How did homeschooling help you achieve your goal?
I had lots of extra time on my hands to practice cooking.
What are your interests?
I enjoy spending my free time reading, writing, and playing video games.
What are you inspired to do with your life?
I haven't locked anything down yet, but I'm interested in becoming an elementary school teacher.
What are your favorite subjects and why?
My favorite subject is English.
The photo was taken at John's Incredible Pizza in Carson, CA.